THE APPLE TAPES
INTRODUCTORY PROGRAMS
FOR THE APPLE ][plus
---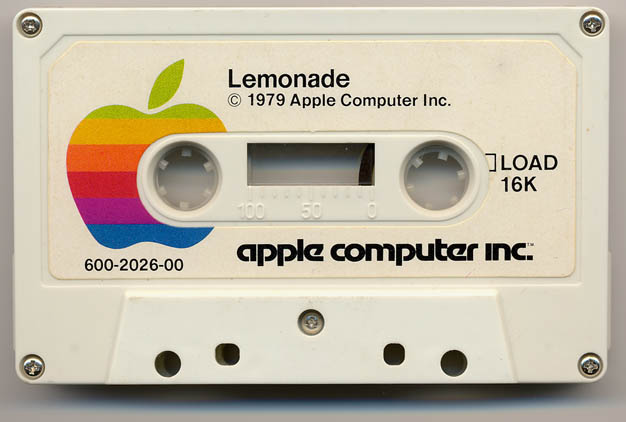 Delivered with the original Apple][+ computers, five cassette tapes contained several sample programs. Here they are :
---
Which one should you download first ? Maybe 600-2026-00, then 600-2023-00.

---
Copyright Notice :
All the above material is © Apple Computer Inc. 1979.
DO NOT MAKE ANY COMMERCIAL USE OF IT.
---
The archives includes MP3 sound files of each side of each tape. They can be feeded to BeApple2 which is an Apple2+ emulator for BeOS, maybe the only that can read tapes.
---
Treza home
---
Page composée avec

StyledEdit . Mai 2001 odanet@caramail.com